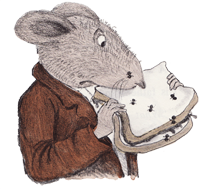 About Mooch

Mooch the Messy tells the story of Mooch, a rat from Boston, Massachusetts, who learns about neatness and responsibility when his father comes for a visit. He also learns to be himself in a delightful mix of humor, music, and fun. Music by Marcus DeLoach and libretto by Marjorie Weinman Sharmat and Marcus DeLoach.


Commissioned by Keith Jameson, Founder and Director of the
Greenwood Music Festival
,
Mooch the Messy
premiered at the Arts Center in Greenwood, SC on September 9th, 2010 in honor of the opening of the new Greenwood County Library. The cast included Keith Jameson as Mooch, Marcus DeLoach as Mooch's Father, with Lynn Baker at the piano. The set, costumes and masks were based on the original drawings by Ben Shecter from Marjorie Weinman Sharmat's book
Mooch the Messy
.
As part of the 2012-2013 season,
Mooch
was presented in a new production as part of
Tulsa Opera
's "Opera on Tour" program. Directed by Stanley M. Garner, the show starred Zac Engle as Mooch and Alex Elliott as Father and performed to thousands of children in the Tulsa and greater Oklahoma area.
In the spring of 2013, Mooch debuted in his home town of Boston, MA through
The Boston Conservatory Children's Opera
playing to audiences in Seully Hall and other local schools. The cast included George Milosh as Mooch, Colin Ruffer as Father, and Marlen Saladin as the Mail Rat. The production was staged by Kelsey Carroll and conducted by Jonathon Heyward with Yubin Lee pianist. The Conservatory remounted the show a year later for a presentation at the "16th Annual WCRB Classical Cartoon Festival" at Symphony Hall.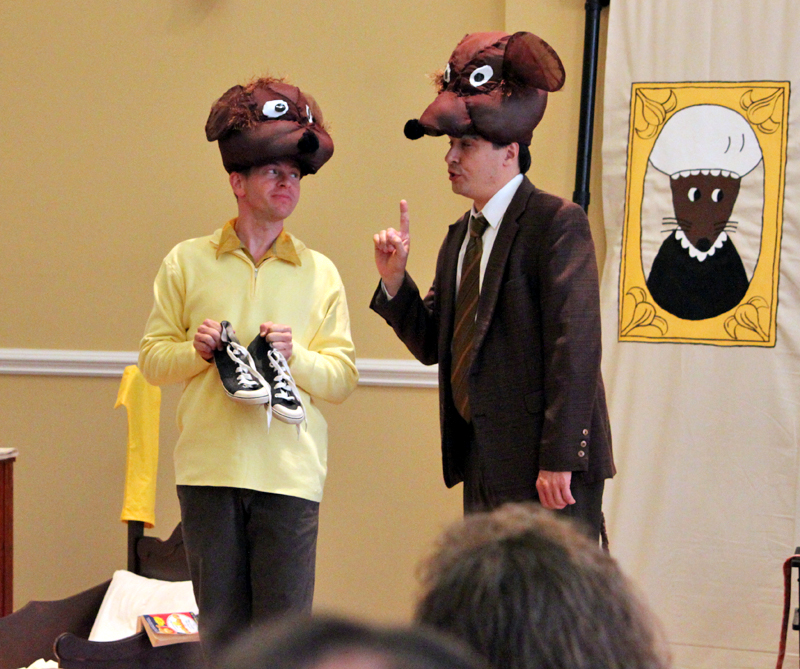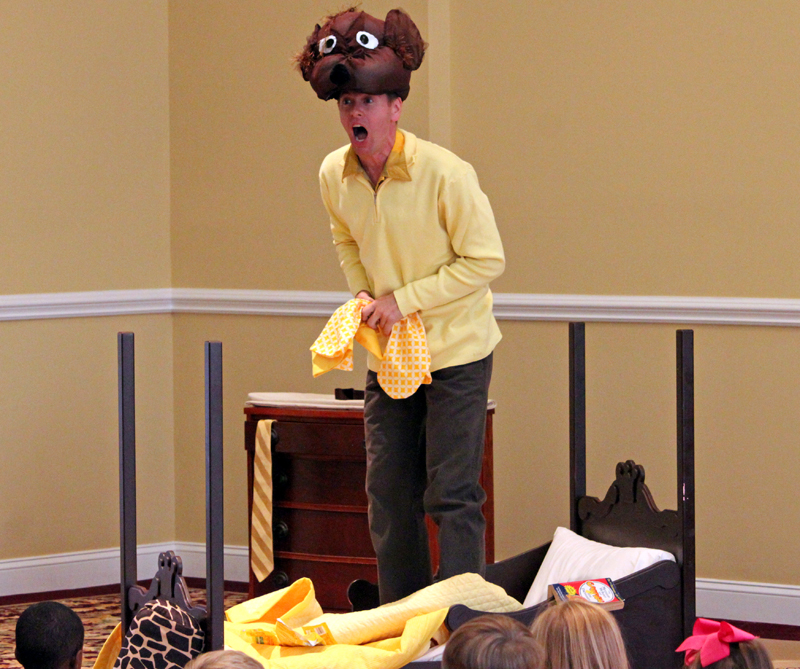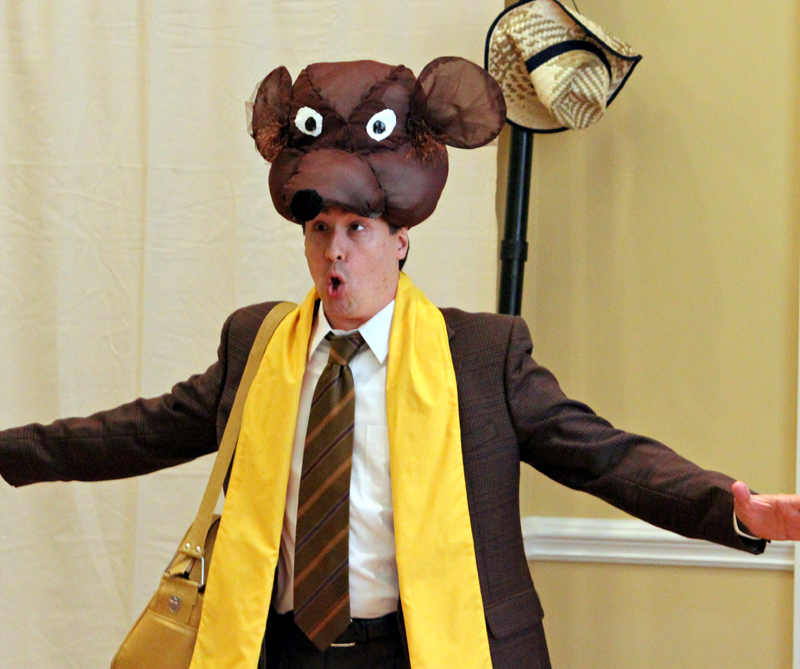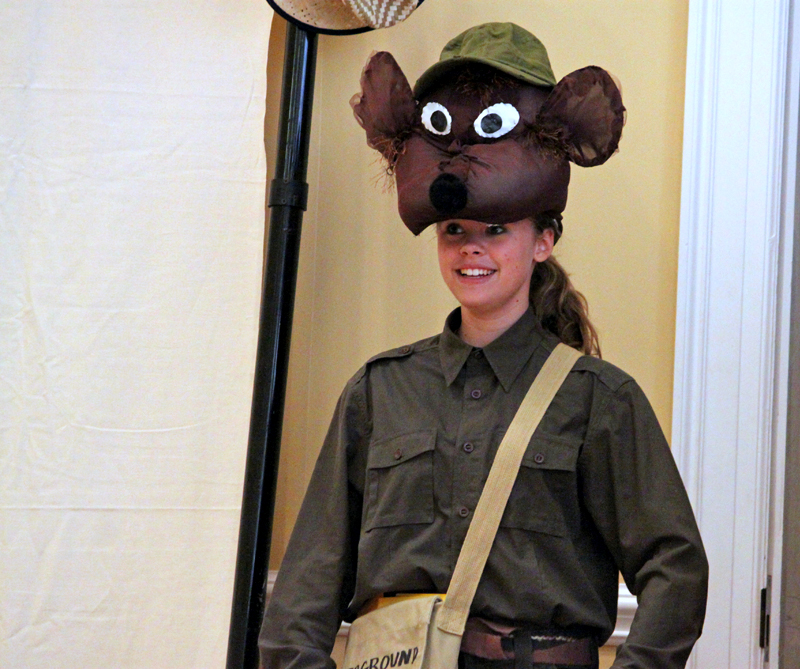 Keith Jameson, Marcus DeLoach and Analee Lethco
in Mooch's Premiere at the Greenwood Music Festival, 2010
Libretto Press FAQs Rentals Video I Video II

Original artwork from Random House's book 'Mooch the Messy' by Marjorie Weinman Sharmat
has been provided generously by Ben Shecter.